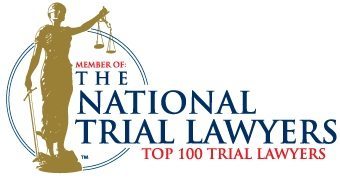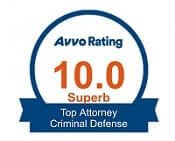 Fort Worth Criminal Defense
---
The Fulgham Law Firm P.C is a full service criminal lawyer in Fort Worth, Texas focused on passionately defending the accused. Contact my Fort Worth office now at 817-886-3280 for a free and confidential consultation with an experienced Fort Worth criminal attorney. Below is a list of many common criminal charges I defend clients against, but there are also some I defend that are not on the list.
There are not many feelings as daunting as the cold iron of handcuffs being shut over your wrist or even the haunting ringing of a jail cell crashing shut. As distressing while it could be to face an arrest, there is really a world of difference between an arrest and a conviction. There are numerous procedural and lawful defenses that an expert criminal defense lawyer can utilize to protect you from the long-term impact of a criminal conviction.
In the event that anyone get in touch with a lawyer before you talk to the police officer, he/she can vigorously defend your rights by challenging searches, managing the scope of interrogations and protecting you from other violations of your Constitutional rights. Lawyer or attorneys rely on their experience when making an efficient criminal defense strategy. They may challenge the prosecution's claim based upon inadequate proof to demonstrate an element of the infraction; lack of intention; inappropriate forensic assessments; illegal searches or detentions; confessions or incriminating declarations acquired in violation of your Constitutional rights as well as a wealth of other defenses based on the specific charges against you.
Regardless if you are wrongfully charged or you made a regrettable blunder, a criminal record may disrupt every element of your life, which includes family associations, friendships, work status, career/education options and your performance history in the neighborhood. Various people that are on trial for a criminal offense yet have not yet been officially seized willingly participate during meetings, permission to searches and or else cooperate because they wish that they will certainly not be taken into custody.
This is actually a miscalculation considering that you do not get credit for being cooperative so addressing police inquiries and allowing searches of your vehicle, company or residence merely assists the police in getting evidence that could be utilized to establish probable cause for your detention. Offering information during the initial stages of an examination might be also much more damaging than answering inquiries when you have in fact been incarcerated.
While individuals that have actually checked out an illegal drama on tv recognize that they have a right to a Miranda notice advising that they do not have to address questions without having a lawyer present, these civil liberties are not generated until you are actually "in custody." Though the particular moment that you are in protection can be the moment you are apprehended, this is not necessarily constantly the situation. The law enforcement could even choose not to jail you if you are cooperating so that they can remain to obtain harmful facts even though you have actually invoked your right to a legal representative.