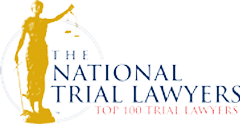 Charged with a DWI in Fort Worth, Texas / Tarrant Country?
---
Are you or someone you know facing a driving while intoxicated charge in Fort Worth, Arlington or a surrounding city?
If so, you need an experienced Fort Worth DWI Lawyer to fight on your behalf. Brandon Fulgham has personally tried over 50 jury trials in the area of DWI alone. Additionally, Mr. Fulgham has tried numerous trials before a Judge. When it comes to someone representing you on a DWI charge in Fort Worth it is important you hire a Fort Worth Criminal Lawyer with trial experience.
A person commits the offense of Driving While Intoxicated if they are operating a motor vehicle in a public place while intoxicated. If you have been charged with driving while intoxicated you face up to 180 days in county jail and up to a $2,000 fine.
In addition to DWI I handle other alcohol related offenses including:
Driving while Intoxicated 2nd offense
Driving while Intoxicated 3rd or more (Felony DWI)
Intoxication Assault
Public Intoxication
Minor in possession
Fort Worth DWI Attorney
If you are convicted of driving while intoxicated in Fort Worth, it can affect the rest of your life. You need an aggressive and knowledgeable Fort Worth criminal lawyer on your side. Whether you have been charged with your first or subsequent DWI a conviction could carry with it the possibility of jail time, fines and other devastating consequences.
At Fulgham Law Firm P.C., you will find a Fort Worth DWI law practice focused on passionately defending the accused. Contact our Fort Worth office now at 817-886-3078 for a free and confidential consultation with an experienced Fort Worth DWI attorney.